39 Social Media Stats from the 2019 Global NGO Technology Report – Nonprofit Tech for Good

Now its fourth edition, the 2019 Global NGO Technology Report has over 1,000 useful statistics for NGOs, NPOs, and charities worldwide. The stats below represent 5,721 organizations from 160 countries. The data is also available in the report in infographic format by region: Africa, Asia, Australia & New Zealand, Europe, Latin America & the Caribbean, and the United States & Canada. In addition to social media stats, the report also provides ... Full story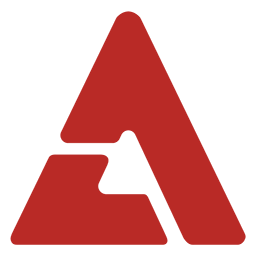 Find out idol boy group brand value rankings for October!

On October 12, the Korea Institute of Corporate Reputation revealed a list of brand value rankings for idol boy groups this month, based on big data analysis. After evaluating big data of approximately 100 boy groups from September 10 through October 11, 2019, 1st place went to BTS once again, with the group raking in an overwhelming 13,209,186 points. In 2nd place came EXO with 4,554,911 points, followed by Seventeen in 3rd place with a total ... Full story

2019 Global NGO Technology Report

An annual report that seeks to gain a better understanding of how charitable organizations worldwide use technology. info_outline. By clicking, you're subscribing to Funraise's email newsletter. Don't worry, you can unsubscribe at any time. Full story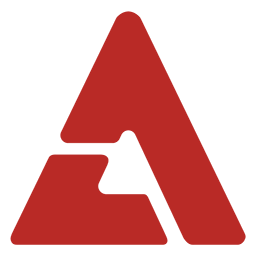 DIA's Ki Hee Hyun modestly celebrates passing the Chinese Proficiency Test (Level 3)

On October 10, DIA 's Ki Hee Hyun shared a bit of happy news with fans, revealing that she recently passed the Chinese Proficiency Test (Level 3)! In her latest Instagram post, Ki Hee Hyun can be seen enjoying a warm drink in her first couple of photos. In her third photo, the idol proudly shares a snapshot of her HSK (Level 3) Examination Score Report, writing in her caption, "I passed..?..". Congratulations, Ki Hee Hyun! Full story
Mexico's #MeToo Moment - Open Society Foundations

Women across Mexico are using social media to share their stories of harassment and assault. It's time we listened to them. Full story
More Nonprofits Use Facebook Than Have A Website: Global NGO Report

Ninety-nine percent of nonprofits polled recently in the U.S. and Canada have a Facebook page. Pictured is Facebook founder Mark Zuckerberg. BLOOMBERG NEWS. Nine in ten nonprofits around the world regularly use social media to engage their supporters and donors, according to the newly released Global NGO Tech Report produced by Nonprofit Tech For Good . Organizations' social media usage is one layer of the multifaceted, 33-page report, which ... Full story
Talent is everywhere, opportunity is not. We are all losing out because of this.

The world needs ideas and innovation to make progress against the many problems we face. Creative and talented people that can contribute to this important work are everywhere, but the opportunity to develop is limited to only a small number of well-off children. As a consequence of this, we all – the entire world population – are missing out on the creativity and innovations that would enrich our world and help us move forward. Progress ... Full story
AJUNWA IN NYT ON ALGORITHMIC DISCRIMINATION. Ifeoma Ajunwa (Cornell I.L.R.) published an op-ed in yesterday's New York Times about the discriminatory use of algorithms in the hiring process. Ifeoma has done a ton of great work on algorithmic discrimination -- it's great that she's taking it to an even wider audience. Here's a brief excerpt:. Algorithms make many important decisions for us, like our creditworthiness, best romantic prospects and ... Full story
SIGN OUR OPEN LETTER TO REFUGEES. Every day our lives are touched by the world you helped shape. It's a song that rocks us. A work of art that opens our minds. A scientific theory that forever changes how we think. It's discoveries that drive us forward, and innovations we cannot imagine leaving behind. Thank you. For fearlessly dreaming of tomorrow within the challenging realities of today. For being our neighbours, teachers, partners, and ... Full story